About The
Book
Making Progress in the Process to fulfill your Purpose by Marcia Blane is written to help the readers in exploring the importance of changing the narrative that was assigned to them based on family structure, life experiences (including traumatic ones), choosing to rewrite your narrative, and celebrating the victory of overcoming that narrative.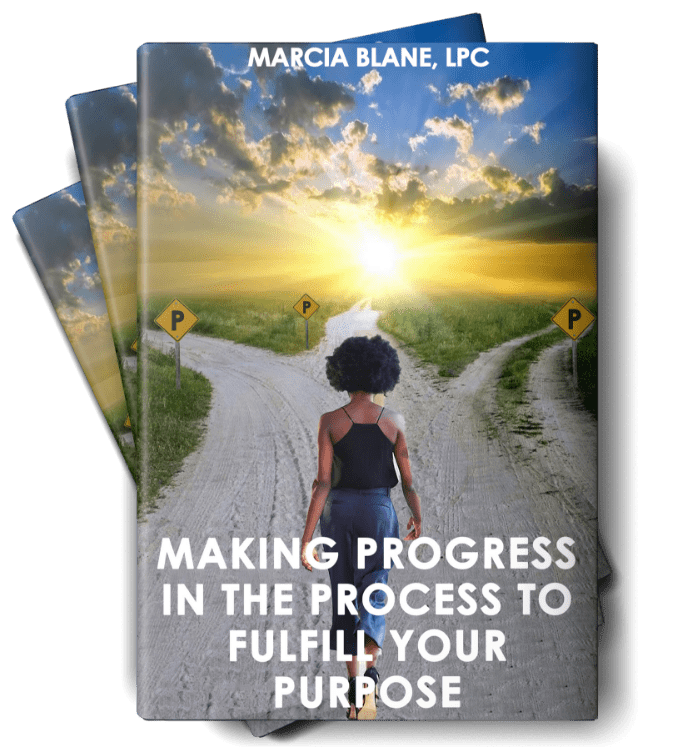 Our Latest
Books
We have a variety of options for our avid readers. We aim to offer comfort to our readers and meet their expectations.
Our Latest
Blogs
Are you lagging behind or moving too slowly? Do you have trouble monitoring your progress? Are you in a critical...
There are two opposing forces at work within us that cause unhappiness. On the one hand, our culture and economic...
The first step to considering returning to school, looking for a job, or making another life shift is cultivating and...
Testimonials
Client Words
Read what some of our valuable readers have to say about the book. We truly love their honest feedback.

Reading this book has helped me gain a better perspective on life in general.
David Small

Marcia has indeed done an outstanding job with this book. I love how it flows so well, and on top of it, the connection I have with it is just … wow!
Carolyn T.

I would be wrong if I said I couldn't relate to this book. This is something everyone should read and see just how much more it is for us to learn in life.
Samantha J.